Escuela Universitaria de Turismo
de Santa Cruz de Tenerife
As Academic Director, I want to welcome you to this Center
and learn about our educational plan along the following pages.
The school has opted for training in the tourism field through
the teaching of various titles with special emphasis on practice,
through its support and advice in the labour market to students
and with the signing of numerous cooperation agreements
with companies in the tourist sector.
Natalia Rodríguez de Armas
Directora Académica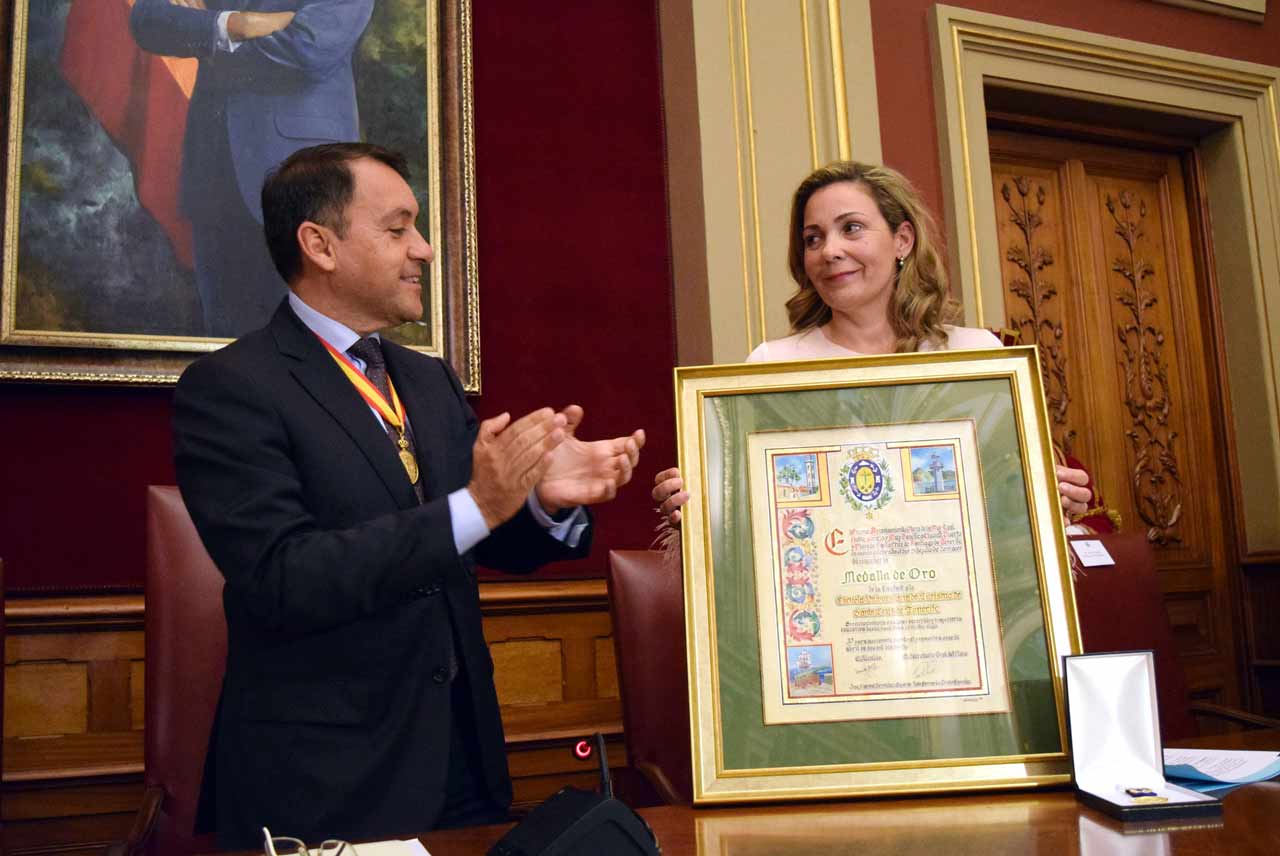 The Escuela Universitaria de Turismo de Santa Cruz de Tenerife with the incorporation into the University of La Laguna has a new office in the Anaga residential area in the capital of Tenerife, one of the best areas of Santa Cruz.
The Centre develops on one floor, boasts top quality materials, all their classrooms overlook the street, therefore having natural light and ventilation needed for better comfort.
Its distribution has been taken into account all legal requirements of the law regarding measures of classrooms, security, lighting, etc. Equipped with a classroom of Informatics, library, meeting facilities, etc.
In addition the Center has in its interior with a large courtyard, to the rest of the students, as well as a few banks and large palm groves as well as coffee break service.
The Escuela Universitaria de Turismo, it also has an agreement with one of the most prestigious cafes/restaurants in the area, located in the same plaza, opposite the venue facilities. Thus students belonging to the Center can enjoy a few discounts in their breakfast and special menus.
Our addresses are:

Escuela Universitaria de Turismo de Santa Cruz de Tenerife
Residencial Anaga (double access)
– Plaza José de Zárate y Penichet 5, 1st floor
– Calle José de Zárate y Penichet 5, 1st floor
(Access for handicapped) 38001 Santa Cruz de Tenerife.